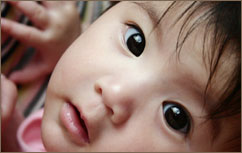 The arrival of a baby signals a new chapter in the life of a family. On the contrary, infertility can induce emotional stress on a couple and may even put tremendous pressure on the family structure and relationships. As the problem has significant impact, it should not be overlooked.
Infertility can be caused by a number of factors, including physiological and emotional problems between couples. Professional advice can therefore help to identify the definitive cause of infertility.
At the Centre, a team of doctors experienced in obstetrics and gynaecology, urology, as well as embryologists and professional nurses provide one-stop services to infertile couples. They handle cases on a one-on-one basis, ensuring patient privacy.
The Reproductive Medicine Centre, equipped with state-of-the-art medical technology and premium facilities, provides infertile couples with the highest quality care and the opportunity to have children.